Instructor / Owner
Locations:
Windermere, Florida
Halifax, Nova Scotia
Experience:
Certified Instructor – 12 Years
Practicing Pilates – 15 Years
Certifications:
– Fully Certified STOTT PILATES
Instructor
– CORE Certified Instructor
– Total Barre Certified Instructor
– Post-Rehabilitation Specialist
– Group Matwork Specialist
– Golf Conditioning Specialist
– Athletic Conditioning Specialist
– Interdisciplinary Specialist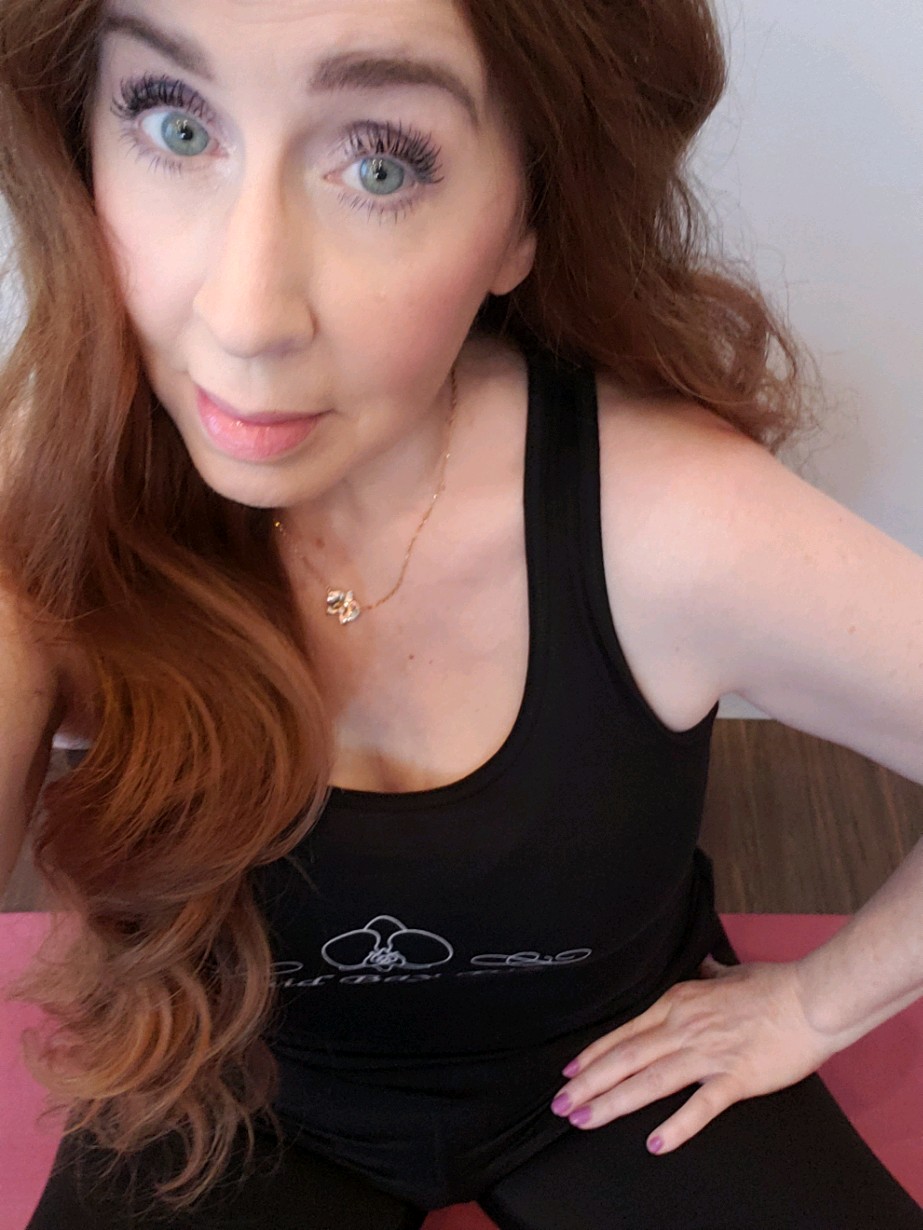 "I've learned that people will forget what you said, people will forget what you did, but people will never forget how you made them feel." – Maya Angelou
My Pilates career began quite by accident. I did not start out with the plan of becoming an instructor.  I started Pilates as a student to solve a serious problem in my own life.
Since the age of 15, I have suffered from osteo-arthritis.  Over years of working as a nurse and raising two boys, the joint damage had progressed to the point where I dealt with chronic pain, struggled to climb stairs, and could not get up and down from the floor to play with my boys.  I had resorted to using a cane to steady myself when walking, especially when the weather was cold or wet.  The quality of my life was going downhill fast.
In a desperate search for solutions, I tried Pilates.  Working privately with my instructor, Natalie, we made progress quickly.  My core strength grew.  My flexibility improved.  It was not just my muscles that got stronger but everything that supported my joints and movement.  No longer was I uncertain on my feet.  I was able to put away my cane and be more present with my family.
A transformation had occurred in my life, and I was hooked.
I wanted to continue to learn everything I could about Pilates.  This led to me working with STOTT PILATES in Toronto, Canada.  I decided to take the challenge of becoming a Fully Certified STOTT PILATES Instructor, even though many of my classmates were much younger.  I relocated to Toronto to study full-time for close to a year.  The program didn't just teach me how to execute the exercises.  It also focused on anatomy, the muscles used in every exercise, and the physiology of why each movement was important.
During the time I was studying in Toronto, I had a realization.  This program was not something that I could just do for myself.  I needed to help others experience the same transformation that Pilates had made in my life.
After my certification, I started Orchid Bay Pilates and began instructing students of all ages and levels of fitness.  I also continued to work on my own education and experience, becoming a Total Barre Certified Instructor and a CORE Certified Instructor.  In the last two years, I have also earned the designation of Post-Rehabilitation Specialist, Group Matwork Specialist, Golf Conditioning Specialist, and Athletic Conditioning Specialist from STOTT PILATES.
With the spread of the Covid-19 virus, I was unable to continue to teach my in-person group classes and private sessions.  However, I knew how important it was for my students to continue with their practice.  To solve the problem, I started teaching small classes and private clients online using Zoom.
My clients and I have found that doing Pilates online has several advantages to being in the studio.  My clients love the convenience and the fact that they never have to miss a class.  I love the personal attention that I can give to each client in such a small class environment.
To discover more about why online Pilates can give you a studio quality workout from home, click here.
Have Questions? Send Us a Message